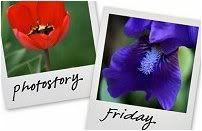 Hosted by Cecily and MamaGeek
Yesterday Aletta received a letter from her best friend who is at summer camp for two weeks. She was so excited to receive an actual letter! It brought back so many memories .. We lived for the mail! We didn't grow up in one place .. (kind of like this military life) which meant every time we met someone, either they would move or we would move. No one stayed in one place longer than three or four years; the friends we met also became our pen pal. Letter writing was our only way of keeping the link open to our friendships.
When Aletta announced that she wanted to write back to her girlfriend, I immediately told her all about how we used to write letters .. .. .. I was waiting for the usual roll-the-eyes, "here-comes-the-walk-in-the-snow-uphill-both-ways-to-school" stare ... but there wasn't! She actually was listening!!! My sisters and I used to spend hours creating small novels ... I loved writing letters (and so much more, I loved receiving them!) .. we used coloring pencils, stickers .... fancy stationary ... you name it .. it was just another way of today's scrap booking or making greeting cards!

So today, as I sat in front of my laptop .. responding to an email, I watched as she wrote her letter .. taking time to draw a sunset .. adding a bear sticker, then drawing a cartoon balloon enabling the bear to speak.. then lots of words.. .. Was it really that long ago ...?