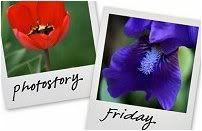 Hosted by Cecily and MamaGeek
Neighbor A bought me this as a thank you gift for watching her dog for a weekend. I just love it .. the more it sits on the counter, the more I appreciate it. Little does she know that her thank you gift will be a forever "thank you .." gift ...
The boot will remind me of Texas, The fact that it holds a bottle of wine will remind me of the wine times in Texas(neighbor A doesn't drink .. so she never partook [is that really a word??] in our little bit of fun!) It will remind me of so much more than just a "thank you gift" ... I am so grateful for the friendships I found in Texas .. those of A and T.